Hi Friends!
Today I'm starting a new series on my blog that I've wanted to do for a while – the "Sewing & Self Care" series! I'm kicking things off by showing you how you can be confident in your smile with the Smile Brilliant At-Home Teeth Whitening System.
My Teeth Whitening Past
Teeth whitening is something I've wanted to get back into for a while now. I used to have whiter teeth when I was in high school and college. I used to get compliments on how white my teeth were ALL the time! What was my secret back then? I used store-bought whitening strips and whitening mouthwash. It was effective, but my teeth and gums were really sensitive during the process. I absolutely HATED how the strips slid around on my teeth and gel oozed from the whitening strips into my mouth. I was afraid of swallowing too much of it.
My Teeth Today
Over time my teeth have lost their sparkle. I went through a 2-3 year period where I really struggled with GERD (gastroesophageal reflux disease) and it really took a toll on my teeth. They were more sensitive, they started to lose their brightness, and I simply did not feel good about my teeth.
I have been afraid to try teeth whitening again because I didn't want to deal with store-bought whitening strips again. I was also scared that the mouthwash would make my already sensitive teeth due to GERD even more sensitive.
My Decision to Try Smill Brilliant Teeth Whitening at Home
When Smile Brilliant reached out and gifted me a kit to try their at home whitening system, it was perfect timing as I have been thinking about trying teeth whitening again. I was really impressed with how customized the kit would be to MY teeth! This was good news, since my main issue with whitening strips before was that they slid around and gel got everywhere. The best part? I am able to whiten my teeth while doing my evening sewing or knitting!
What's in the Smile Brilliant At Home Whitening Kit?
When I received the kit, it came in the most perfectly packaged box. I decided to go with the sensitive teeth system, since it's been a while since I've whitened my teeth.
It came with:
2 impression trays (for top and bottom teeth)
3 sets of teeth impression material (1 extra in case the first attempt doesn't go well)
Pre-paid postage to send your impression trays back to the Smile Brilliant lab
Custom whitening trays from the Smile Brilliant lab (once impressions are sent back)
4 syringes of whitening gel
4 syringes of de-sensitizing gel
Incredibly thorough instructions walking me through the entire whitening process, from making my impressions to my final whitening syringe!
The Custom Whitening Tray Impression Process
I decided to take a break from cutting fabric to do my impressions. The instructions for making impressions were very clear and easy to follow. It was actually really fun to mix the impression paste together. It reminded me of playing with Silly Putty when I was a kid!
Once my impressions dried and hardened I put them in the convenient pre-paid envelope, drove over to UPS, and waited for my custom trays to return!
The Teeth Whitening Process
I received my custom whitening trays back very quickly. They also came in a cute case! I love that I will be able to travel easily in the future and not have to miss a day of whitening!
As far as using the syringes, the instructions were very clear on how much gel to add to your trays to limit irritation and sensitivity. Smile Brilliant says that you can get 3-4 sessions out of a syringe, but even with following the instructions perfectly I was able to get about 5 sessions out of each syringe. I do have a smaller mouth, so maybe that's why!
The best part about the whitening process is that I experienced very little irritation and sensitivity! The de-sensitizing gel definitely helped with limiting irritation after each session, but 95% of the time I experienced so little irritation that I didn't end up needing to use it.
Also, no slippery strips or oozing gel from my trays! Since the trays are custom fitted to my teeth, they fit very snug and had peace of mind that the gel wouldn't ooze into my mouth.
I spent majority of my whitening sessions getting some knitting done while watching Netflix. I started my sessions out at 45 minutes then gradually increased my time anywhere between 1-3 hours, depending on how much time I had in the evening. Even with the longer sessions, I still experienced very little irritation!
My At-Home Teeth Whitening Results
I'm now at the 3 week mark since I started my whitening sessions. I started on November 27, and I am SO impressed with the results! Below are my comparison photos – before whitening on the left, after whitening on the right.
Front View Whitening Results
Right Side View Whitening Results
Left Side View Whitening Results
My teeth are shiny and bright, in perfect time for the holidays. I'm so excited to go into the New Year with a brighter smile!
My Final Impression of the Smile Brilliant Whitening System
Overall, I am very impressed with the at-home whitening system! What I took away from the entire experience is that it is easy to use, easy to follow along with instructions, and doesn't take up any more than 5 minutes of my time. I am able to continue my normal activities at night, like sewing or knitting, which is so much better than having to commute and sit in a dentist's office!
I highly recommend the Smile Brilliant Whitening System to everyone who wants a brighter smile!
GIVEAWAY TIME!
Just in time for the holidays, I'm partnering with Smile Brilliant to give away 1 free whitening system to one of my readers/followers along with a 15% off storewide code using the code ANGELICACREATES15.
Giveaway Details
We will close the giveaway once we reach 25 entries, so make sure to enter early!
The giveaway winner will be selected by Smile Brilliant's engine.
You must enter your email to be entered!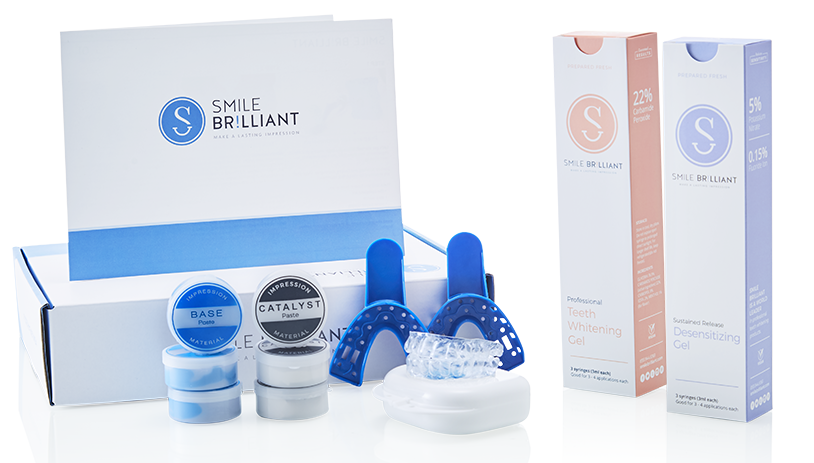 Good luck!